Our taproom with kitchen.
Where to drink craft beer and eat in Ciociaria?! In our Taproom!
We have the taproom, which is an area dedicated to serving, where you can enjoy our draft beers accompanied by high-quality dishes. We offer a cuisine focused on local ingredients, collaborating with various producers from Ciociaria, thus strengthening the synergy with the small businesses that surround us.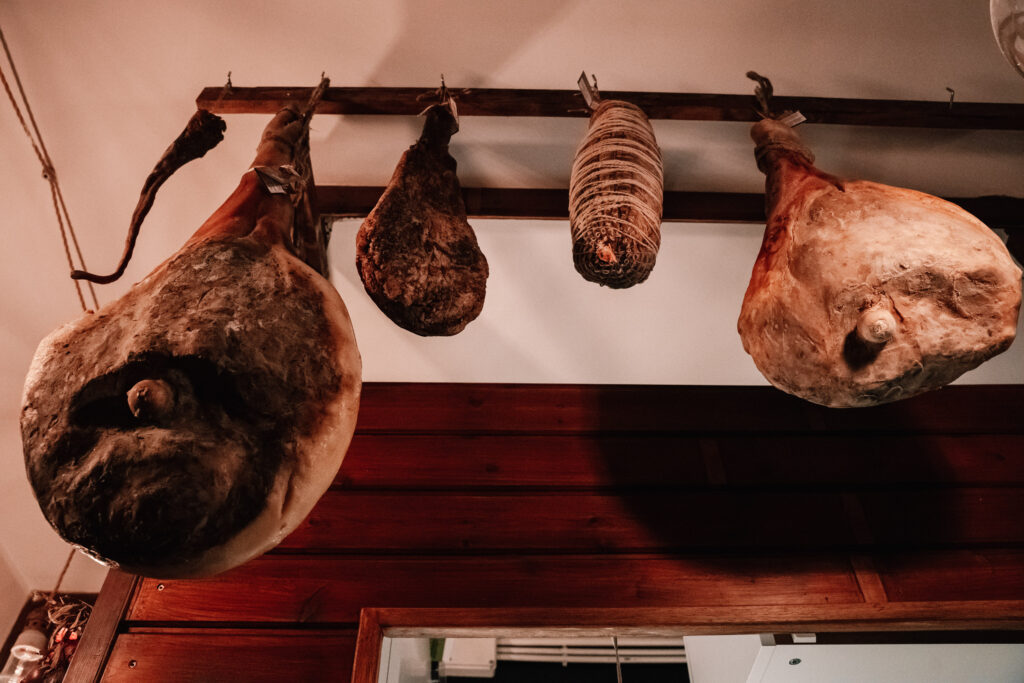 The menù
You can taste the best cured meats, produced from free-range farms in Val Comino, without the use of additives or preservatives, but with the unique flavors of the past.
For this, we have relied on the well-known butcher shop in Casalvieri,La Bottega del Macellaio, where Roberto, the owner, collaborates with local farmers.
Mixed cured meat board We offer a selection of cured meats that often varies based on the periodicity of the products: Prosciutto Crudo (raw ham), Lonza (loin), Pancetta (bacon), Guanciale (pork jowl), Mortadella, and salami. The real highlight is the selection of hams that we exclusively hand-carve, to savor the maximum freshness and flavors.
You can find:
Prosciutto di Maiale Pesante aged for 24 months
Prosciutto di Maiale Nero Casertano aged for 36 months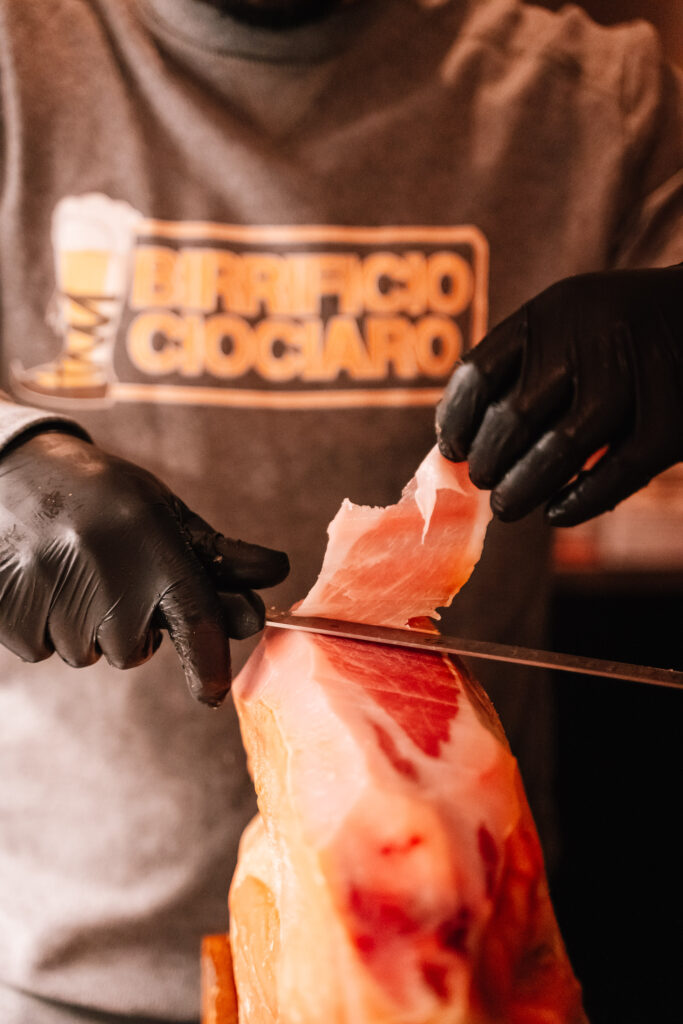 Alongside the cured meats, you will find local cheeses, collaborating with the Cedrone Donatella farm, which is also located in the valley. They raise sheep whose milk is transformed into excellent cheese, ranging from aged pecorino, fresh pecorino, marzolina, and flavored varieties.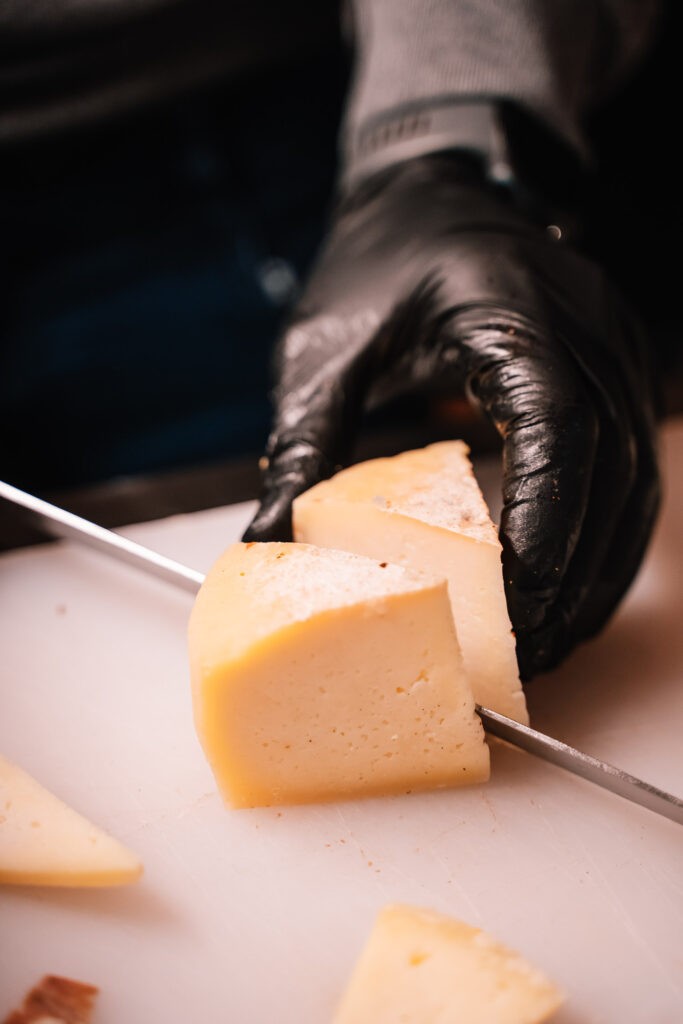 The cherry on top of the board is the warm Mozzarella di Bufala from Amaseno, a flagship product of Ciociaria.
Warm Focaccias To accompany the board, we recommend a freshly baked warm Focaccia made by us. We have different variations, but the most popular one remains the one with sesame and lard.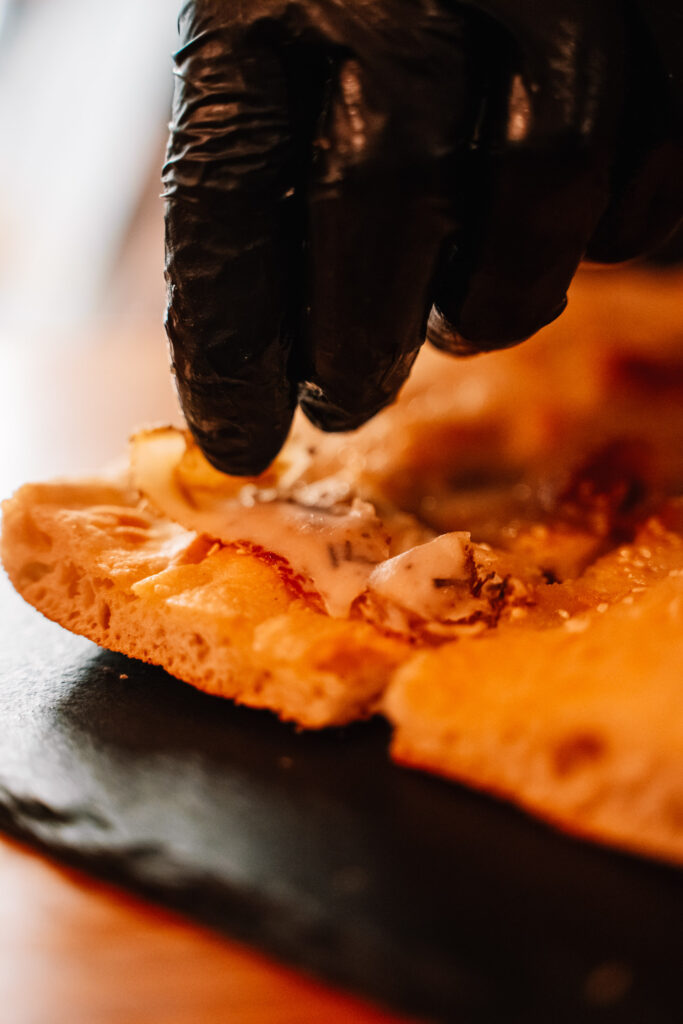 Sandwiches
If the board and the focaccia are not enough for you, try our hamburgers. Their composition often varies depending on the seasonality of the products. They are made with 150g of Vitellone (young beef) hamburger from La Bottega del Macellaio. Our Cheddar cheese is La Steccata from Morolo. Check the menu for the available variations.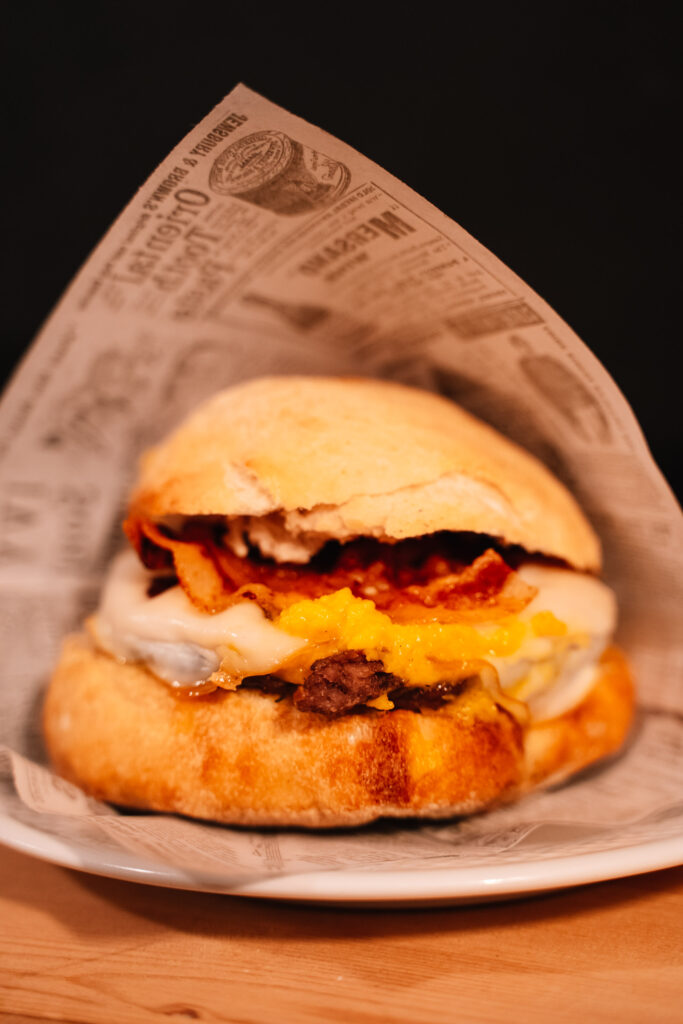 Feeling hungry? Just come and visit us in the Taproom, we are open from Thursday to Sunday from 4:00 pm onwards until late at night. We have already set the table! Book a table.
#beviciociaro #birrificiociociaro #ciociaria